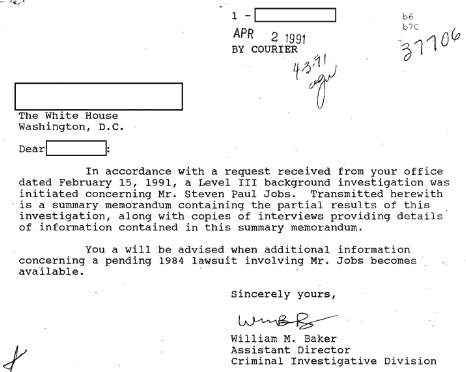 Beyond basic biographical information, the report makes reference to comments from a number of Jobs' acquaintances who were interviewed to help build a picture of his background.
Gawker
notes that the report contains an unusually high number of "derogatory" comments, with some questioning his honesty and making reference to his ability to "twist the truth and distort reality in order to achieve his goals".
More details will undoubtedly come to light as readers are able to make their way through the lengthy document, and while certain aspects of the report have been censored out, it may still reveal an interestingly candid glimpse into how Jobs was viewed by his acquaintances and investigators seeking an impartial view of his suitably to serve on a presidential commission.
If you found this post useful or interesting, don't forget to press the

+1

Button